I exist thanks to God, but this page exists also tanks to Max Berek and Ludwig Bertele
Here's a short list of gears I use
Missing: film cameras I don't use anymore, cameras and lenses I've sold, lenses and other equipment etc.
Updated: I almost forgot that this page existed for a long time, now it's updated again with micro four third equipment.
Updated: finally removed from this list the digital equipment (pro DX cameras) I no longer use regularly.
Updated: also removed the accessory list on the attempt to keep the page short and informative.
For techies, curious people, cunning clients
(And for pro photographers younger than I am, evolving or just getting in business)
I am mostly concerned about artistry, concept and quality of the final image itself, but, particularly in this digital age, this drag me to the awareness of the importance of technology. In 1995 I started working on digital imaging. In 2002 I started shooting with my first digital camera and in 2003 I embraced digital technology entirely, and then gradually replaced my cameras. I had to change my preferred 35mm bodies (Contax abandoned the market just after the introduction of their first and last DSLR; Olympus, Pentax and Nikon cameras were also in my bag often). I used to shoot mainly Hasselblad back in the film days, but today this make no sense to me, with digital sensors having surpassed the quality of medium format film and lens technology being so improved. By the way, I concentrated myself on Nikon mainly, being well payed with trustable and exceptionally performing professional cameras (DSLRs, "digital single lens reflex"). I know they're ever as good as it gets. Good news came with the μ4/3 format, on which I can use again my Contax lenses, alongside with the Nikon's.
Glossary:
Equivalent/Conventional = having the same angle of view (measured on the diagonal) of a given lens on the 24X36mm frame size (wiki chart)
FX format = 35mm format (*) = Leica format = 24X36 format = Full Size f. = Full Frame = 24X36mm
FHD1 = Full HD video mode, "1:1" or "real pixel" video crop mode for GH2 μ4/3'' type cameras
DX = "Half" format = Nikon's aps-c = about 16X24mm
CX = Nikon's 2.7X format = about 9X13mm
μ4/3'' = based on 4/3'' sensor with short flange distance mount = about 13X18mm
DR=Dynamic Range 
CA = Chromatic aberration
IQ = Image quality 
FOV = Field of view
DOF = Depth of field 
(*) 35 mm is the gauge of the film (same negative film used in cinema) including perforation. For movies they used to shoot with a 35 mm negative running vertically (18X24mm); photographic industry took this film for still cameras and, by running it "horizontally", getting a frame covering the double in size. Leica introduced the 24X36 mm, the everlasting standard that survived to the 24X30/24X32. Today, Nikon's FX correspond to 135 still film, and Nikon's DX to Super 35mm cinema (see film and digital cinema chart) or (different cinema sensors sizes in today's cameras).
Tech corner
Frame properly on every film or sensor size, no need of a director's finder:


Light transmission for a given lens used on different formats is the same, but different sensor sizes require you to change the distance from your subject to frame it with the same lens, thus changing perspective and depht of field. To obtain the very same picture do a simple math: if you're taking a picture of a subject at a given distance with, say, a 90mm at f4 on FX, you must use a 60mm at f2.8 on DX (or 35mm/Super35 cinema), and a 45mm at f2.0 on M4/3.... and vice-versa. Well... roughly. Simple isn't it? 1.5X crop factor = 1 f stop; 2X crop factor = 2 f stops, at the same distance with the matching focal lenght. Larger aperture on a smaller format, smaller aperture on a larger format.
Digital cameras: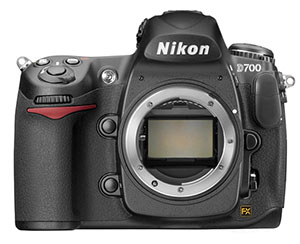 D700
This camera offers all the superb image quality, color rendition and dynamic range of the D3 and with a great additional feature set, there are plenty of advantages to me: lighter and smaller than D3, 5 fps (8fps with grip), in-body sensor cleaning, 14 bit raw recording with 14 bit Expeed analog-digital conversion system (and 16 bits pipe line for in-camera workflow!), incredible image quality at high ISO (6400 and more!). Also great for action, although I am not a sport photographer: its superlative 51 point dynamic focusing system have no rivals but the D300, another Nikon. With Nikon we can use any Nikkor or third party lens in Nikon mount produced from 1977 onward, or AI converted from 1959 (about 30 in my collection).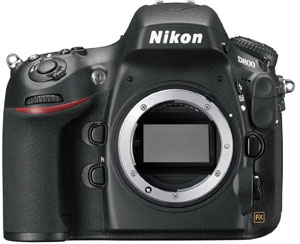 D800
It followed the previous one and it's 36MP. Ideal for studio work, and cropping from 4 different formats and aspect ratios: 24X36mm, 24X30mm, 20X30mm and DX. "Dual card" means I can record two copies of the same file on two different cards, or video on one card and still pictures on the other one: an instant in-camera backup. Its dynamic range at base ISO (100ISO, very useful with studio strobes) is astounding, more than 14 stops. Can mount all of the autofocus and manual focus lenses  produced since 1959 (modified AI, AI-S, AF, AF-S).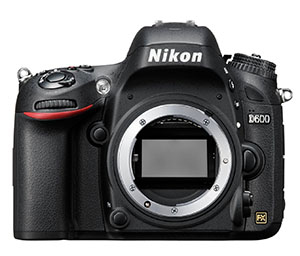 D600
The backup camera was the D7000, same size of a D70, that is compact, when compared with D(x) or D(xxx) series. Now, with this compact D600 it's like having two cameras in one, a "full frame" with 24MP, and a DX camera with 10MP. "Dual card" means I can record two copies of the same file on two different cards, or video on one card and still pictures on the other one: an instant in-camera backup. A very good performer on all fronts including Full HD video, which can be shot in both 24X36mm "full" format and DX. High ISO capability is at the same level of a D700, but thanks to the fact that images need to be less enlarged I can use it regularly at one full stop further (12800 ISOs). Its dynamic range at base ISO (100ISO, very useful with studio strobes) is astounding, more than 14 stops. This is my main camera for theater and wedding photography so far. Can mount all of the autofocus and manual focus lenses  produced since 1959 (modified AI, AI-S, AF, AF-S).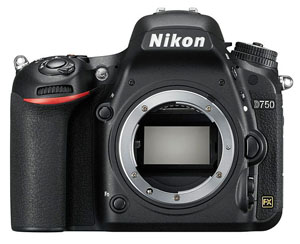 D750
As the name implies, same as the previous D700, but wit 24MP.This one followed, so it slightly improves the features of the D600 (not high ISO performance, though).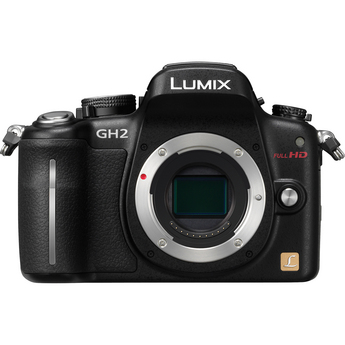 Lumix GH2
With a "Four Thirds" LiveMOS 18Mp sensor, it can shoot at four different aspect ratios (4:3, 3:2, 16:9 and 1:1) with same (diagonal) field of view and a similar pixel count (15-16Mp), by using different portions of the sensor.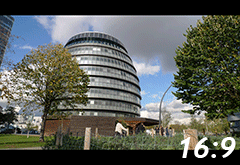 Dynamic and high ISO performance is very good (comparable to that of a DX camera in the D70/D200 class - I prefer to use my full frame cameras for photos of course...). Frame rate and burst speed are now at 3 fps and focus is fast and accurate for video (way distant from the unmatched 51 point system of Nikon full frame DSLRs though). The camera have stellar performance in cine shots (80Mbps with intraframe compression). Its sensor is not so small as those in consumer, prosumer or professional camcorders dedicated specifically to video (1/4'', 1/3'' or 1/2''). With this 4/3'' format (and larger formats, such as those used in DSLRs) we can now shoot video with similar perspective and DOF we used to see in the cinema industry.
All-around cameras: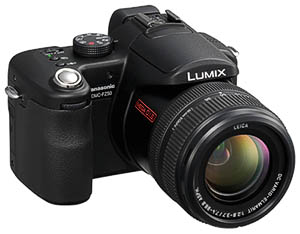 Lumix FZ50
I put this piece of glass and alloy into my pocket (I need large pockets though), and carry a 35~420mm equivalent, useful for catching unimaginable details without having to rent a barrow, although not for typical professional assignments.
Used mainly for:
-1. Pre production shots. A few days before the event visit the location with such a toy, like a tourist, and use the EXIF data later to evaluate your FOVs, vantage points, light avalibility at a given time, etc...)
-2. Little documentation works
-3. ID card photos
-4. In vacation or for everything on the fly
This isn't a reflex camera and has no interchangeable lenses; nevertheless the Leica Vario Elmarit f2.8-3.5 is an outstanding lens which outdoes the resolution capability of the 10MP sensor, no matter the aperture. Unmatched by anything I ever seen for sharpness, with sweet spot at the long end wide open. Diffraction visible at smaller apertures but with such a short focal lenght there's plenty of depth of field at f5.6 already. It has a very good macro performance too, thanks to the relative broad DOF and an excellent optical stabilizer (Panasonic's Mega O.I.S., optical image stabilizer), which is a great thing on such a little-mini-tiny-micro-itty-bitty sensor (1/1.8''). Zooming and manual focusing with the REAL old school rings on the lens barrel is a pleasure. With its tilting LCD, it allows composition from very unusual vantage points. It's light (734 g.), no excuses to leave it at home when in vacation.
Drawbacks: 1) great energy eater, you must buy at least one spare battery. 2) Not for portrait, bokeh is... pityful. Plenty of worms and eyes looking at you from out of focus backgrounds. 3) Due to the reduced size of the sensor, noise is strong at high ISO (visible at 200ISO on enlargments). 4)  Poor shutter, reaches 1/1000 sec. at maximum speed. 5) Slow auto-focus. 6) It takes a couple of seconds to record a Raw picture!
---
Lenses:
"Rating": I have my own "rating" on the side of production concerns (time, comfort, focusing, portability, etc.) which involves the relationship of each lens with the alternative lenses I own. 
I use these "thumbs" to decide which lens I must put into my bag for a particular kind of work.

 Usable, professional results, with some lack of comfort/operability. I can get the same job done better with another glass.

 Good

 Very good

 Excellent

 There's no better in my world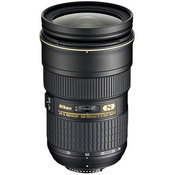 AF-S Nikkor 24~70mm f2.8G ED
 
FX
DX
 
Equivalent focal lenght:
24~70 f2.8
wide - short telephoto
36~105 f2.8
normal - telephoto
48~140 f2.8 normal - telephoto
125~360 f2.8 (FHD1) telephoto - super telephoto
 
Used mainly for...
Events
Theater
Sport
Events
Theater
Sport
Long distance landscape (tripod)
Theather
 
 

Best lens for wedding/events

Still pictures: 
Cine: 


 

 
This state of the art 24~70 updates the 28~70 f2.8 and by all accounts even manages to surpass it. This is THE lens (DX and FX) for wedding photography, quite fast, and surpasses in quality all previous lenses (even many primes) in the same focal range. You're able to shoot panoramas, as well as groups of people and portraits under any light situations. It has a great bokeh too. Just a little too heavy (almost 1Kg) and bulky. Although serious movies must be done with very few (better: none) use of the zoom, its constant aperture is a plus for video. Poor focusing ring, as usual in modern AF-S lenses, not so good for video. Almost parfocal.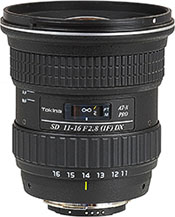 Tokina 11~16mm f2.8G AT-X
 
FX
DX
 
Equivalent focal lenght:
15~16 f2.8 (FX)
13~16 f2.8 (5:4 FX)
ultra-ultra wide
17~24 f2.8
ultra wide - wide
22~32 f2.8 super wide - wide
58~83 f2.8 (FHD1) normal - m.r. telephoto
 
Used mainly for...

Perspective effects

Architecture

Architecture
Indoor/fancy cine shots
 
 

Best lens for dynamic movie shots

Still pictures: 
Cine: 

 

 

 
I love this lens (I'm a sort of ultra-ultra-wide addicted). It's the sharpest ultra wide zoom I ever used, compact enough to be carried anywhere, "just in case". It has a decent color reproduction as any of my Nikkor lenses. The only drawback with this lens is that I must look for any chromatic abberrations and manually (but easily) correct them in post production; distortion also is impressively low, regular, and easily correctable in PP. Last generation of Nikon cameras does CA correction automatically on the "out-of-the-camera" jpegs, but since I ever shoot RAW and open all of my files with a PP software, this is irrelevant to me, Camera RAW 7.1 can correct them with a single click. Being not AF-S it cannot auto-focus on cheaper Nikon DSLR cameras. Very good for video too, thanks to its focusing ring. On these AT-X lenses, simply pull the fousing ring towards the camera and you get a real manual focus lens. Lens hood is also very well made. In the past I bought one of my best lenses from this brand (the 80~200 f2.8 AT-X) as well as a bad one (another "AT-X" wide zoom). Bad luck sometimes with 3rd party lenses.
Truly a wild card. I use it a lot on full frame, DX and M4/3.
The same lens adapted (with follow focus rings)




by Duclos in PL mount for motion picture cameras:



And the Sony version of a similar 11-16mm
in PL mount: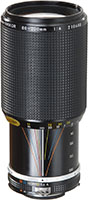 Zoom Nikkor 80~200mm f4 AI-S
 
FX
DX
 
Equivalent focal lenght:

80~200 f4 - short telephoto - telephoto

120~300 f4
telephoto - super telephoto
160~400 f4 - telephoto - super telephoto
400~1040 f4 (FHD1) - ultra telephoto
 
Used mainly for...

Portrait

Portrait

 
 
 

Best lens for portrait (bokeh/versatility)

Still pictures: 
Cine: 
Tack sharp at every focal lenght and aperture. Being the improvement of the legendary 1969's Nikkor 80~200 f4.5, it is considered one of the best manual focus tele zooms ever. Color fringes are evident on contrasted edges which are a little difficult to handle in pp. Other than this it is an amazing, versatile glass, with dreamy defocused areas; its low micro-contrast and the 9 bladed diaphragm give a wonderful bokeh. The trick here is to work on the "clarity" command to selectively enhance the right amount of edge acuity wherever I want it. I consider this a plus on a lens I like to use for portraiture. For portraits, the focal range and maximum aperture allows to select backgrounds and isolate the subject with virtually endless options available. This lens is designed for hand held use (the "reporter's dream lens" during the Eighties) and doesn't have a collar mount as you can find on heavier and faster lenses. For serious cine shots on location with such a long focal, it's mandatory for me to pick up the 80~200 f2.8 instead, with its rigid case, its collar, the video head and my heavy duty tripod (and some towels to wipe my sweat).
Drawbacks:
it is not "I.F.", so the front element rotates while focusing.
 

Tamron SP 35~210mm f3.5/4.2

 

 
FX
DX
 
Equivalent focal lenght:

35~210 f3.5/4.2 wide - telephoto

50~315 f3.5/4.2 normal - super telephoto
70~420 f3.5/4.2 short telephoto - super telephoto
180~1090 f3.5/4.2 (FHD1) ultra telephoto
 
Used mainly for...

Reportage

Reportage

Sports
Wildlife

 

 
 
 

Still pictures (how much I like it for): 
Cine (how much I like it for): 
It's a 6X zoom lens, from wide to telephoto for when I'm asked to do demanding tasks during an entire day with only two 24X36mm cameras and no assistant (the other camera equipped with a super wide). This lens, deserving the "SP" designation for professional performance lenses in the Tamron line, has ever been, and still is, a sort of optical "miracle". Tamron's engeneers managed to get exceptional optical quality throughout the whole focal range and at every aperture. Bokeh is fairly good to neutral so it can be used for portrait too. And if I need to snap some detail, the macro function at 35mm is excellent too.
 

Tamron SP 28~135mm f4/4.5

 

 
FX
DX
 
Equivalent focal lenght:

28~135 f4/4.5 wide - telephoto

42~200 f4/4.5 normal - telephoto
56~270 f4/4.5 normal - super telephoto
145~700 f3.5/4.2 (FHD1) ultra telephoto
 
Used mainly for...

Reportage

Reportage

Reportage

 

 
 
 

Still pictures (how much I like it for): 
Cine (how much I like it for): 
It's a 4.8X zoom lens, from wide to telephoto, a decent, sharp,versatile lens from the SP professional series. Its minimum focusing distance is 2m/7ft and you must rotate a special macro ring to use it at a shorter distance. Pity. Bokeh is fairly good to neutral.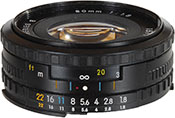 Nikon 50mm f1.8 Series E
 
FX
DX
 
Equivalent focal lenght:

50 f.1.8

75 f1.8
100 f1.8 m.r. telephoto
260 f1.8 tele (FHD1)
 
 
Used mainly for...

Portraiture
Landscape

Portraiture

Little used

 
 
 

Still pictures: 
Cine: 
I put this lens instead of a body cap on my cameras. Almost same weight, same size, same look of a body cap, but I'm using a fast and well performing prime instead. At f2.8 it's sharp and contrasty as the Nikkor 24~70 af-s, with a good bokeh ideal for portraits. At f1.8 there's a fall in contrast and it's a little softer, good for interior shots with a dreamy effect (can be an option instead of the Zeiss). At f.5.6 to f8 it is super sharp, perfect for landcape photography on the highest resolution sensors available. This lens is distortion-free. Perfect match with D600 for Full HD movies.
---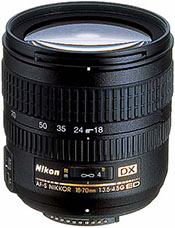 Nikkor 18~70mm f3.5-4.5G AF-S DX
 
FX
DX
 
Equivalent focal lenght:

(not suitable)

27~105 f3.5-4.5
wide - medium telephoto
36~140 f3.5-4.5
wide-telephoto
90 ~360 f4 (FHD1) - telephoto - super telephoto
 
Used mainly for...

-

Events
(Little use on μ4/3)
 
Still pictures: 

Cine: 
This is a serious lens, well built as many of the professional Nikkors. This 18~70 only works on DX sized bodies (or FX bodies in DX crop mode). It's sharp, focuses fast and silently and has instant manual focus override like all AF-s lenses. And it's much-much more compact than the 24~70 f2.8. A lot of focus breathing and non constant aperture makes this not ideal for cine shots. Poor manual focusing ring.
---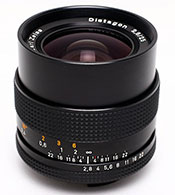 Carl Zeiss T* Distagon 25mm f2.8
 
FX
DX
 
Equivalent focal lenght:

25 f2.8

38 f2.8
50 f2.8 normal
130 f2.8 tele (FHD1)
 
Used mainly for...

Architecture
Landscape

Architecture
Landscape
Landscape
Architecture
All purpose
 
Still pictures: 

Cine: 
This Distagon lens I inherited from my film cameras is a powerful, compact, all-around super wide angle lens for the 24X36mm format combining the wide angle performance with a good close-up potential. On the "μ4/3" format it have a normal field of view, equivalent to a 50mm prime. It's a no brainer at every aperture and focusing distance. First class lens for close ups, achitectural and landcape photography. 
Well.... it's a Made in Germany Carl Zeiss lens. Nothing more to say.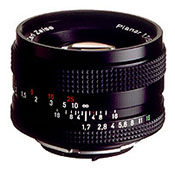 Carl Zeiss T* Planar 50mm f1.7
 
FX
DX
 
Equivalent focal lenght:

50 f1.7

75 f1.7
100 f1.7 m.r. telephoto
260 f1.7 tele (FHD1)
 
 
Used mainly for...

All purpose

All purpose
Portrait
Indoor-Low light
 
| | | |
| --- | --- | --- |
|   |   | Cine:  |
I own a couple of 50mm f1.7. Simply (almost) perfect, from f1.7 to f11 (good at f16 too). Some spherochromatism wide open, which is normal. On M4/3 it's a super fast, light, compact lens for medium telephoto and portraiture (100mm f1.7 equivalent). My "Colt Navy" for extremely close up portraits in movies à la Sergio Leone, even in dim light. It works great even wide open in photo and video, providing a pleasant shallow DOF effect with a good bokeh.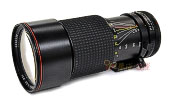 Tokina 80~200mm f2.8 SD AT-X
 
FX
DX
 
Equivalent focal lenght:

80~200 f2.8

120

~

300 f2.8
160~400 f2.8 telephoto - super telephoto
400~1040 f2.8 (FHD1) ultra telephoto
 
Used mainly for...

Portrait

Portrait
Sports
Wildlife
Theater
 
| | | |
| --- | --- | --- |
|   |   | Cine:  |
On "Four Thirds" it's a super telephoto zoom, equivalent to a 160~400mm f2.8. IQ is very good, sharp and very well contrasted even wide open. Aberrations are well controlled thanks to the low dispertion lenses. Some visible purple fringing disappears from f5.6/8, although they can be easily removed at larger apertures in Camera RAW. Its focusing/zooming ring is the best you can ask for video, smooth and precise, with a long focus throw as in cine lenses. "SD" stands for "ED" in nikonese language, i.e. it uses one or more low dispersion glass elements for CA reduction. For cine shots must use here every trick from the follow-focus guys in Hollywood: measuring the distances, markings on the ring, and so on. It is almost parfocal. Of course this lens must be used on a good, sturdy tripod (i.e. my Fatif Heavy Duty, for example) with a professional fluid head anywhere. It is all metal, weighs 1.2Kgs (3Lbs) so it must be mounted on its rotating collar (also metal, removable).
Drawbacks: 1.it is not "I.F." (internal focusing) so the front element (filter 77mm) rotates. This can be a problem with some kind of filters as linear degrading or polarizers. I must use some tricks to keep in position those filters while focusing. 2. Lens hood is made of very poor and light plastic.
I heard that the AF version have focus/softness issues. I cannot confirm that, never tried one.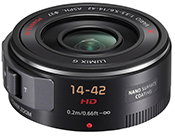 Panasonic GX Vario PZ 14~42mm f4.5-5.6 OIS
 
FX
DX
 
Equivalent focal lenght:

-

-
28-84 f4.5-5.6 wide-m.r. telephoto
70-220 f4.5-5.6 telephoto (FHD1)
 
 
Used mainly for...

-

-
Hand held all purpose video
 
Still pictures: 

Cine: 
It's a toyish lens for M4/3 cameras, compact and lightweight, with a power zoom (with selectable zoom speed), good for video and all-around photography. Its Mega O.I.S. (Panasonic's stabilization system) works swell for hand held use, so it's ever a convenient lens to use for video in good light. The fact is that, with the "real pixel" function (AKA 1:1 crop mode) for Full HD video, it's like having a 28 to 220mm equivalent lens (although slow and without continuous zooming - it can zoom between 28-84 or 73-219).